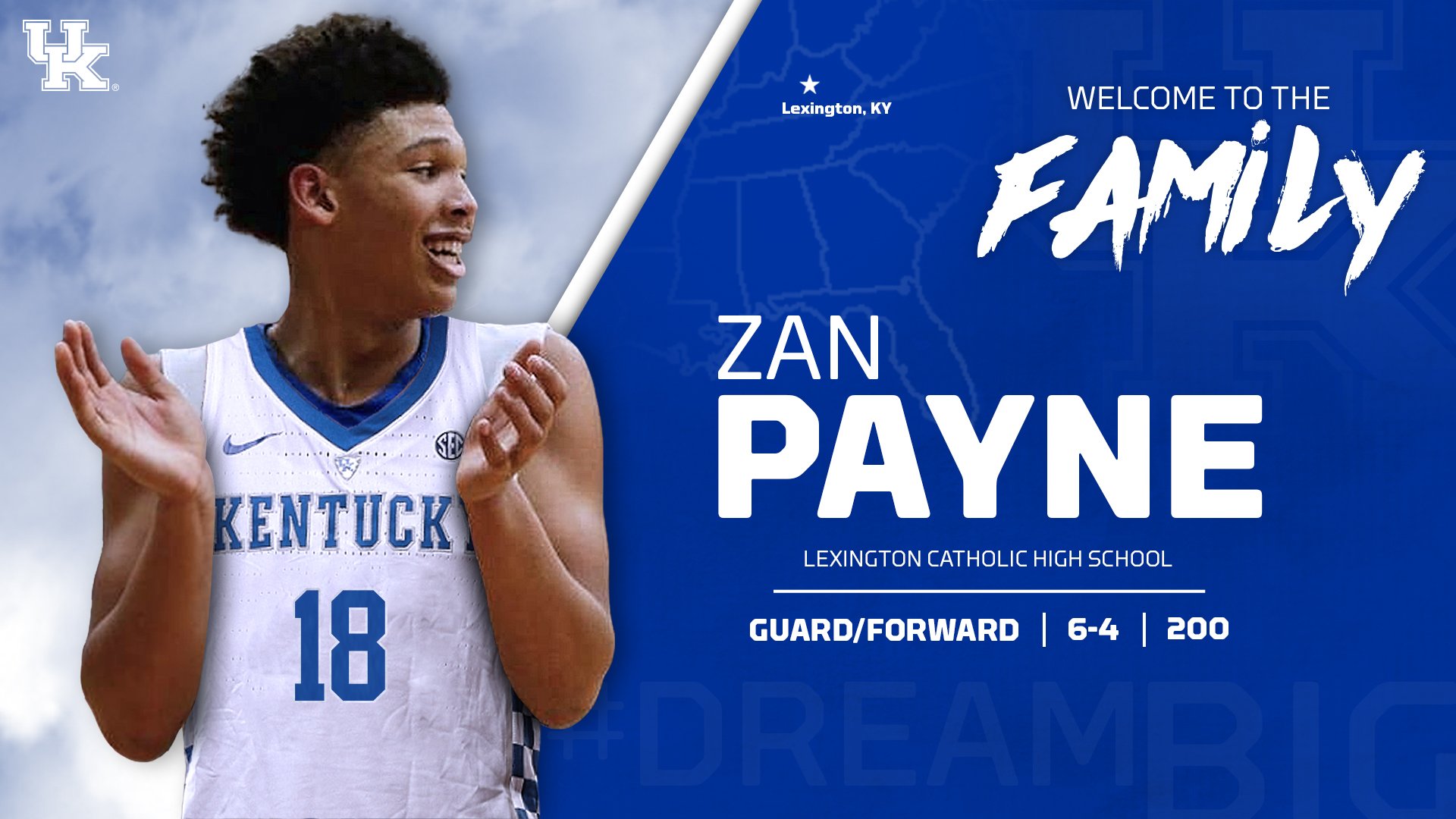 Kentucky Basketball @KentuckyMBB
Zan averaged 19.3 points per game and 8.7 rebounds in his senior season at Lexington Catholic. He was a three-year starter and scored 1,282 points, 14th in school history. He also collected 934 career rebounds to finish as Lexington Catholic's fourth all-time rebounder.
Kentucky Basketball @KentuckyMBB
At 6-foot-4, Payne can play inside and out and create matchup problems because of his ability to play both forward and guard. He overpowered smaller opponents on the high school level and blew by bigger post players. Payne's greatest strength is his motor and work ethic.